"Me and mi kru" is based up on the Real life and times of Benzly Hype! and The Innocent Kru and their trod thru the Jamaican Music biz.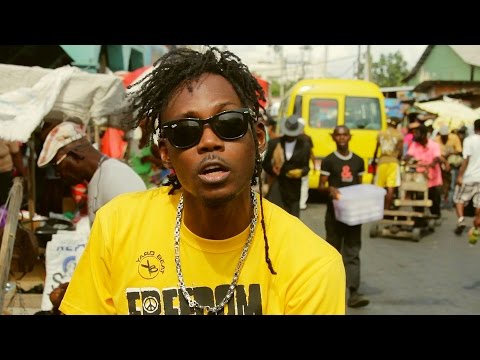 HYPE & CLEVIE MUZIK presents Benzly Hype! in the first single off the Me and Mi Kru Album DOWNTOWN SHOPPING.

www.benzlyhype.com
www.facebook.com/benzlyhypefanz
www.twitter.com/benzlyhype
www.instagram.com/benzlyhype
Jamaican comedy drama series 'Mi & Mi Kru' will be airing on ABN TV in the United Kingdom. The show will be aired on Sky Channel 290 tonight at 7:30pm and repeat on Wednesdays at 7:00pm. Check Out ABN TV here http://www.abntv.co.uk/ This comedy drama series tells the tale of a single parent family who lives in Kingston, Jamaica.
The son, an avid buyer of lottery tickets, surprisingly wins the lottery! The family moves to a home Cherry Gardens. The twist is that they bring their ghetto living and standards with them. Starring, Benzly Hype, this new comedy series is full of laughs and guaranteed to keep you wanting for more.
FIRST CUT of a Full episode from Season 3 of the hit tv show Me and Mi Kru . final edits only available for syndications
Me and Mi Kru 2014
Staring Benzly Hype!, Professor nutts, Suzette Barret, Tesfa Edwards, Leonie Forbes, MackaMilli, Ryan Riley, Shanique Brown, Richi Graham .
'Me and Mi Kru' tells the tale of a single parent family, mother and son who live in the ghetto of Sea view Gardens, Kingston. The son a wannabe dancehall artist has a group called 'Innocent Kru', they are struggling and juggling to get on shows, promote themselves and move ahead in the Jamaican music industry against all the odds. Junior / Hype! ( Benzley Hype!) is an avid buyer of lottery tickets, one day he is annoyed at having the wrong numbers punched by a teller, to his surprise his fate turns and he wins 250 million dollars.